Professional detailing

We are a fully mobile valeting & detailing service for cars, motorcycles, motorhomes and caravans. Official operators of AutoGlym, Colourlock and Coating Farm Ceramics. Operating within a 40 mile range from Gloucester and able to complete the service at your home or work place.

since 2015

Our team focuses on treating your car, motorcycle or holiday machine with their upmost attention and passion for detailing. To aid this we use the highest quality products and safest methods to ensure it looks like it just left the showroom or even better then new.

gloucestershire
Like us on Facebook and follow us on Instagram (press on posts below to be linked to it directly) for new updates, offers and reviews of our service!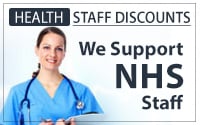 Mobile car valeting and detailing services in Gloucestershire, Gloucester, Cheltenham, Cirencester, Tewkesbury, Longlevens, Churchdown, England, United Kingdom.
Car valeting services, Detailing services. Headlamp restoration services in Gloucestershire, Gloucester. Engine cleaning in Gloucestershire.
Professional Car Wash. Chemical Car wash in Gloucestershire. Valeting Services. Detailing Services. AutoGlym Qualified Services In Gloucestershire. Wash, Clean,
Interior cleaning.. Exterior Cleaning, tire dressing, rim, alloy cleaning. Paint Rectification. Swirl Marks Removal, Light Scratch Removal, Oxidation
Cheltenham | Gloucester | Tewkesbury | Stroud | Winchombe | Bourton-On-The-Water | Lechampton | Battledown | Bishops Cleeve | Charlton Kings | Cleeve Hill | Stow-On-The-Wold | Birdlip | Painswick | Bisley | The Park | Bath Road | Bredon | Shurdington | Hatherley | Churchdown | Brockworth | Cranham

vehicle cleaning | vehicle detailing | car polish | car detailing | car valeting | Autoglym car wash vehicle | cleaning products | waterless car cleaning | valeting pro valeting | professional car cleaning | car cleaning leather | interior car valet | car wash valeting | car mobile service / mobile valeting / motorbike / bike / steam cleaning / lifeshine / colourlock leather care treatment / preservation restoration leather/ paint spillage removal/ paint/ spills / mobile paint removal/ blood stain removal / ammonia use/ blood cleaning / lifeshine / lifeshine treatment / lifeshine after treatment / lifeshine aftercare /
ceramic coating / ceramic / coating / coating farm / cfc / coating farm ceramics / car cleaning / car valeting / car cleaner / autoglym car care / car wash / car detailing / detailing / mobile valeting / car valeter / gloucester / engine cleaning / car mopping /
car detailing and car wash / car valeting and detailing / car valeting / detailing / car valeting in car wash and valeting / mobile car valet service / mobile car valeting service / mobile vehicle valeting / valeting a car / valeting detailing / motorhome / caravan / paint treatment / vehicle